Florida Home and Residential Roofing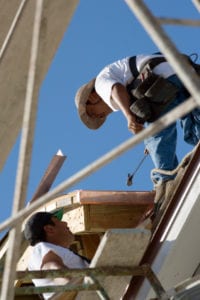 You want to keep your Florida home looking good—but you also want to make sure it is safe from the elements.   Extreme weather can cause serious damage to your home, but taking the proper precautions and applying the right type of residential roofing can help mitigate that damage. Give us a call and we'll sit down and explain to you all your options to provide both the protection you need, and the style and ambiance you want to make your house a home.  We roof the entire state of Florida from our corporate office in Tampa and branch in Ft Pierce.
Free estimate
Whether you need repair, a new installation, or just a routine inspection, a primary concern is going to be cost. We will take the time to explain your options, and offer you a free estimate with no obligation.
Inspection
A roof is meant to last a long time, but improper care can shorten its life considerably. Small flaws or minor damage can turn into major damage over time without attention—transforming into a costly repair job. We offer regular inspections, followed by a detailed written report with recommendations, designed to catch those small issues in plenty of time.
Repair
Roof repair is part of routine maintenance, and regular attention to minor repairs can significantly extend the life of your roof. In addition to general damage caused from weather-related incidents, we can also address leaks before they cause serious damage. No matter what type of repair you need, we can offer you expert service.
Replacement
Tile. Very common in Florida, a tile roof is beautiful and durable. When individual tiles break or come loose, we can easily match your existing tile so the replacement fits in exactly with your existing style.
Shingle. Shingle roof replacement may be a straightforward repair, but there are dozens of different types of shingles. To make sure you have the right type of replacement, give us a call and we'll make sure your roof is in good shape.
Slate. A slate roof offers an excellent and very durable design. But when replacement is necessary, you need an expert on your side that understands slate roof installation to make sure the integrity of your roof stays intact.
Copper. A premium copper roof is one of the most durable and ornamental roofs available. We have a full line of copper roofing materials, to ensure that you have replacements whenever necessary.
Your roof is more than just something to keep the rain out—it protects your property, and it adds an extra architectural design quality to give your home that distinct character. When you need a new roof, repair, replacement, or just an inspection, please give us a call today for a free initial consultation..